The following list is just a sample of our range. Please contact us for prices and availability of other brands and products.
* ALL OUR PRICES INCLUDE LOCAL DELIVERY TO YOUR DOOR*
Chickens
GLW Gold'n'lay Performance pellets 20kg £12.50
Our best seller!
17% protein pellets, containing Omega 3 fish oil for anti-oxidant value and positive effect on the immune system. These higher protein pellets can be very useful to boost egg production, especially in young birds coming into lay who need to build body weight, or for older birds who have had a setback.
Bearts Free Range layer pellets or meal 20kg £11.75
14% protein pellets or meal.
Allen & Page Smallholder Range pellets or crumble 20kg £14.75
Smaller size pellets so sometimes preferred for bantams.
Bearts Chick Starter Crumb 20kg £13.00
Feed to chicks as soon as possible after hatching until the chicks are 6-8 weeks old.
Contains an anti-coccidiostat (anti-parasitic agent).
Bearts Poultry Grower pellets 20kg £12.25
For chicks aged from 8 weeks up to point of lay.
Contains an anti-coccidiostat.
Bearts Garden Chicken Blend 20kg £12.50
A blend of Bearts layers pellets, mixed corn and oyster shell.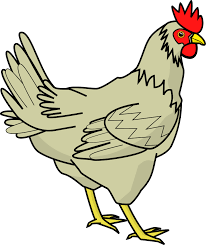 Mixed Corn 20kg £11.25
A mixture of whole wheat and cut maize.
A tasty treat for hens that should be scattered on the ground to promote foraging and exercise. A handful per hen thrown late afternoon helps them to have a full crop overnight.
Chicken Treat Mix 15kg £11.75
A mixture of whole and split grains, seeds and dried fruit.
Large/Small cut maize 20kg £13.50
Whole Wheat 20kg £9.00
Mixed Poultry Grit 25kg £10.00
Consists of 2 types of grit –
Insoluble hard grit which has a grinding action in the gizzard enabling digestion of feed.
Soluble soft calcium grit which dissolves to ensure the production of strong-shelled eggs.
 Oyster shell (hen) 25kg £12.00
Also available in a finer grade for chicks.
Quail
Short cut free range layer pellets 20kg £12.00
These pellets are short cut to provide a smaller pellet for those small quail beaks!
Turkeys
Bearts Turkey/Game Grower pellets 20kg £13.50
Do not contain ACS.
Bearts Turkey/Game Starter Crumbs ACS 20kg £14.50
Bearts Turkey/Game Rearer ACS 20kg £13.75
Ducks/Geese
Bearts Duck & Goose mix 20kg £12.75
Complementary feed also suitable for pheasants and poultry.
Allen & Page Smallholder Duck/Goose grower/finisher 20kg £15.20
May be fed from 3-4 weeks of age. Encourages a slower, more natural, growth rate to finish.
Copdock Mill Marine Duck (floating pellets) 15kg £17.30
This marine duckfood is a small, dry nugget that floats on water, remaining accessible to the birds for longer.
Bearts Duck/Goose crumb 20kg £13.25
Specially formulated for ducklings and goslings.
Does not contain ACS.
Small bags – only delivered with a full-sized bag of feed, or other product
Mixed Corn  5kg  £4.25
Chicken Treat Mix  5kg  £5.50
Mixed Poultry Grit  5kg  £3.50
Oyster Shell  5kg  £4.00
Chick Crumb  5kg  £5.00